After a much needed break from the blog/work/Thailand over Christmas and New Year I am back and ready to hit 2015 smack bang in the face.  Once again I have a plethora of new year's resolutions ranging from finally, actually doing some yoga to taking more photographs and blogging more, being more organised at work, doing more in my spare time… we'll see which ones stay past the end of February.  I haven't even picked up my yoga mat yet…
But before 2015 get rolling, it's time to have a look at how great things went for this site over 2014.
The WordPress.com stats helper monkeys prepared a 2014 annual report for this blog.  I wanted one last year but I didn't get offered – I must have been doing something right in 2014 I guess!
Yes, I realise that's two infographic posts in a row… what can I say?  It's a new found obsession.
Check it out for a sneak peek into some of my site stats, my most popular posts and most popular commenters (your little face may even be featured there if you've commented frequently enough…!)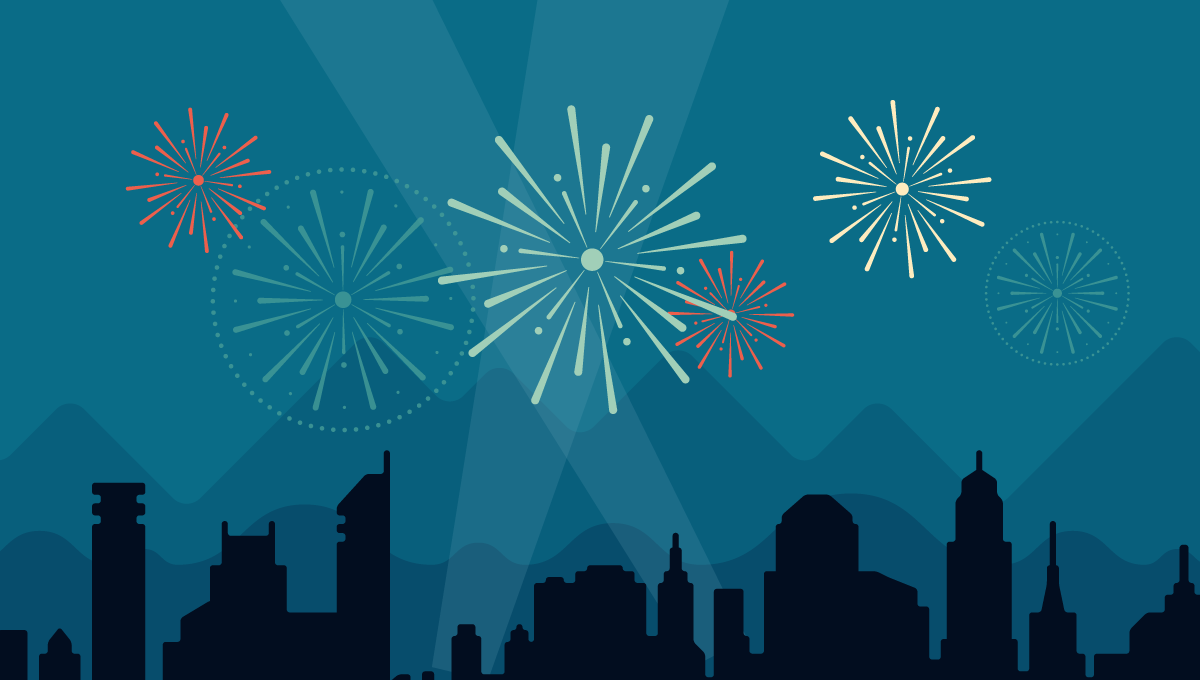 Here's an excerpt:
The concert hall at the Sydney Opera House holds 2,700 people. This blog was viewed about 29,000 times in 2014. If it were a concert at Sydney Opera House, it would take about 11 sold-out performances for that many people to see it.
It's that time of year again; the nights are drawing in, temperatures are dropping and the horrific festive jumpers are being dusted off for countless mulled wine fueled evenings of Christmas get-togethers.  The Coca Cola advert is chiming away on the television every 15 minutes (…didn't you know already?  Holidays are coming!) and the supermarket aisles are full of gigantic tins of treats, and tinsel, turkeys, and all the trappings… if you're still living the regular, 9 to 5 life of home.
For those of us who have upped and left the comforts of normality in pursuit of a more foreign way of life, it isn't quite the same.  For those in my boat, living in the East in a non-Christian, non-Western, non-Wintery world, it couldn't be any more UN-Christmassy.
And yet, my facebook news feed continues to fill up with pictures of gut busting festive treats, snapshots of drunken office parties and excited countdown statuses not only looking forward to Chistmas day but visits to hometowns and reunions of family and friends long overdue.  I'm having a serious case of FFOMO (Festive Fear Of Missing Out).
For those of you who are finding themselves in a similar position, asking Google how to survive Christmas away from home and trawling the shops for anything remotely sparkly and therefore Christmassy, here are my tips for getting your own slice of Christmas wherever you may be
Create a life saving playlist
Back at home, people will be getting sick of hearing Christmas music piped through the shops by early December.  On the other hand, you find yourself craving the Christmas classics.  There's nothing that says Christmas more than George Michael telling me I gave his heart away, or Kirsty MacColl calling Shane MacGowan a cheap lousy faggot.  Create a killer Christmas playlist and indulge to your heart's content.
Quickly treat yourself to this undeniable TUNE of epic Christmas proportions:
Have a Christmas movie-thon
The great thing about living abroad is that you have complete control of what you watch and when.  You don't need to wait until 4pm on Christmas day for your favourite Christmas movie to come on the TV, get downloading (legally, of course) and treat yourself to a festive movie marathon.
Seek, and ye shall find
If you are lucky enough to have a large supermarket in your town (even in Thailand, the Tesco demons have taken hold) then it is actually pretty likely that there will be some sort of attempt at a festive aisle, usually offering cheap decorations reminiscent of my parents house circa 1985.  In fact, it is a real possibility these decorations are indeed the rejects from 30 years ago.  80's Christmas may not be your style, but sometimes one has to forego fashion and embrace the gaudy golden ceiling stars of yesteryear.  Just pretend you're a hipster and the retro style is intentional.
Get creative in the kitchen
There may not be mince pies on the shelves, but those of you lucky enough to have an oven in your kitchen can easily bake up a batch - recipe here - although you may have to make some ingredient substitutions especially if you are living outside of the west.  Those of us living in hotter, oven free countries may have to get even more creative with the rice cooker or stove top.  There are recipes out there for Christmas pudding, cooking a turkey without an oven (good luck finding a turkey though..!) and a plethora of naughty no bake desserts that you could even knock up if you don't have a kitchen at all.
A little bit of sparkle goes a long way
Add a bit of sparkle to your day to day life so that you don't forget that Christmas is approaching.  For the ladies, a bit of glittery nail varnish (even if it is a festive pedicure hidden beneath your school shoes) is a nice reminder that despite the heat it is actually December.  Gentlemen, a festive tie or some of those countless Christmas socks you have stockpiled can add a bit of glitz to your work day.
Stock up when you're at home
When you next visit home, stock up on all the things you can – you didn't think you would need it but in fact you should have packed that Christmas jumper the first time around.  Small packages can contain many Christmassy wonders as I discovered in the simplicity of obtaining a packet of mulled wine spices (can you say mulled SANGRIA?)
Remember the true spirit of Christmas
If you are religious, try to find others (at a church or group) to share this time with.  If Christmas is all about family and friends for you, make sure to set aside time for meaningful Skype sessions.  If you find the gift of Christmas in the giving, why not volunteer your time to a more worthy cause?  Here in Phuket, Christmas time is in fact the anniversary of the 2004 tsunami, and many people will be taking part in candle lit memorials or volunteering at the charities that were established in the aftermath of this terrible event.  Sometimes a bit of humility reminds us of what is truly important.
What did you have to say?
I took to the facebook pages to see how fellow expats cope at Christmas time and here are some of the suggestions I got back…
I find giving helps! Volunteer to help those less fortunate than yourself. I also love doing kind things for others. So I bake for the other teachers, host Christmas parties for some of my best students, just try to be the Christmas spirit. It is impossible to feel sad, to feel bad for yourself when you are surrounded by love.  - Sarah Elizabeth Schefers
***
Stock up on wine…j/k try and do some of the things that you never have the time or energy to do. Learn something, get to the gym more but don't make yourself so busy that you feel you haven't had a holiday at the end of it.  - Richard Slack
***
This is my first Christmas in Thailand and hot weather… I thought I'd hate it BUT I am feeling just as Christmassy. Here's how:

1. Buying gifts and wrapping them
2. Giving those gifts and my friends and I had done a secret Santa
3. Bought and decorated a Christmas tree
4. We got Santa hats
5. We went to a Christmas nativity put on by the local church
6. My wife went to see Handels Messiah in a Local church in bkk
7. We plan to sing some Christmas songs on Tuesday at work
8. Tuesday is also Christmas dinner day in bkk and we are off to an English pub for some turkey
9. We had a Christmas themed party
No. 10, and what has made my December, has been listening to Christmas music on YouTube as much as possible! Especially Pentatonix Christmas Album… It's great!

Last but not least, saying Merry Christmas every so often.

MERRY CHRISTMAS!!  - Mike Maitland
***
My take is that it's important to continue traditions that were important to you in your own country even if you are now permanently living abroad. Why lose an important part of yourself? So for me that means getting a Christmas tree, filling my home with familiar Christmas-y touches I enjoy. And whatever else you used to do to celebrate, whether it's religious attendance (There are many Christian churches in Thailand), gift-giving etc. For me it's a lot about the enjoyment of food. I have an oven (not standard in Thai homes but readily available in shops) and will make a traditional Christmas dinner for friends, bake cookies as gifts etc. And I do find that my Thai friends are very interested in the whole thing. They don't shun it, rather, they get involved and have fun with it. - Virginia Tayler
***
lights…lights..candles…decos …prawns salad ..pool n friends…I am from Oz and is usually crazy hot anyway. Cairns is tropical same same here. But I would rather be here n same same xx                   - Shari Tropic Barrett
Join in the discussion here at the Teachers in Thailand facebook page… or leave your top tips for Christmas survival in the comments below.
Once again the pull of real, actual life distracted me from blogging about said real, actual life.
I've been a busy bee what can I say?
Busy doing what?  I hear you ask, clearly in desperation of knowing just what a relative stranger has been up to…
I'm afraid you will just have to wait and see. 
What I can tell you is that the business… (wait, busyness… busy-ness?) has been work/career based and has involved the purchase of not one but two, yes two, cat themed notebooks, a lever arch file and three highlighters.  You are on the edge of your seat, I can tell.
But seriously, new things are on the horizon, ideas have been set in motion, there's plenty in the pipeline (I suck at idioms and sayings so I'm sure those aren't quite right) but until things are official I shall remaim shtum.
For now, let me share something that has surely made all motorists on Thai roads snigger at some point or other;
A friend of mine said that it was a portmanteau of penis and anus which I thought was quite profound (once I had looked up portmanteau in the dictionary).
Also, here's a nice shiner that Brian the cat who adopted us gave me.  I woke up the next morning with an actual black eye – my first, and I was quite proud of it.
I think his punishment was fitting…
Cat wasn't too happy about her wardrobe being raided though.
Enough mindless rambling for now.  I'm sure when certain things get confirmed I will have a whole lot of things to be writing about!
^..^<